Hotels Above Par and Coffee Meets Bagel have teamed up to hand-pick the most romantic restaurants and bars to take a date on in the USA's nine largest cities. From New York City to Dallas to Chicago, read below to discover which establishments are going to blow your date out of the water.
---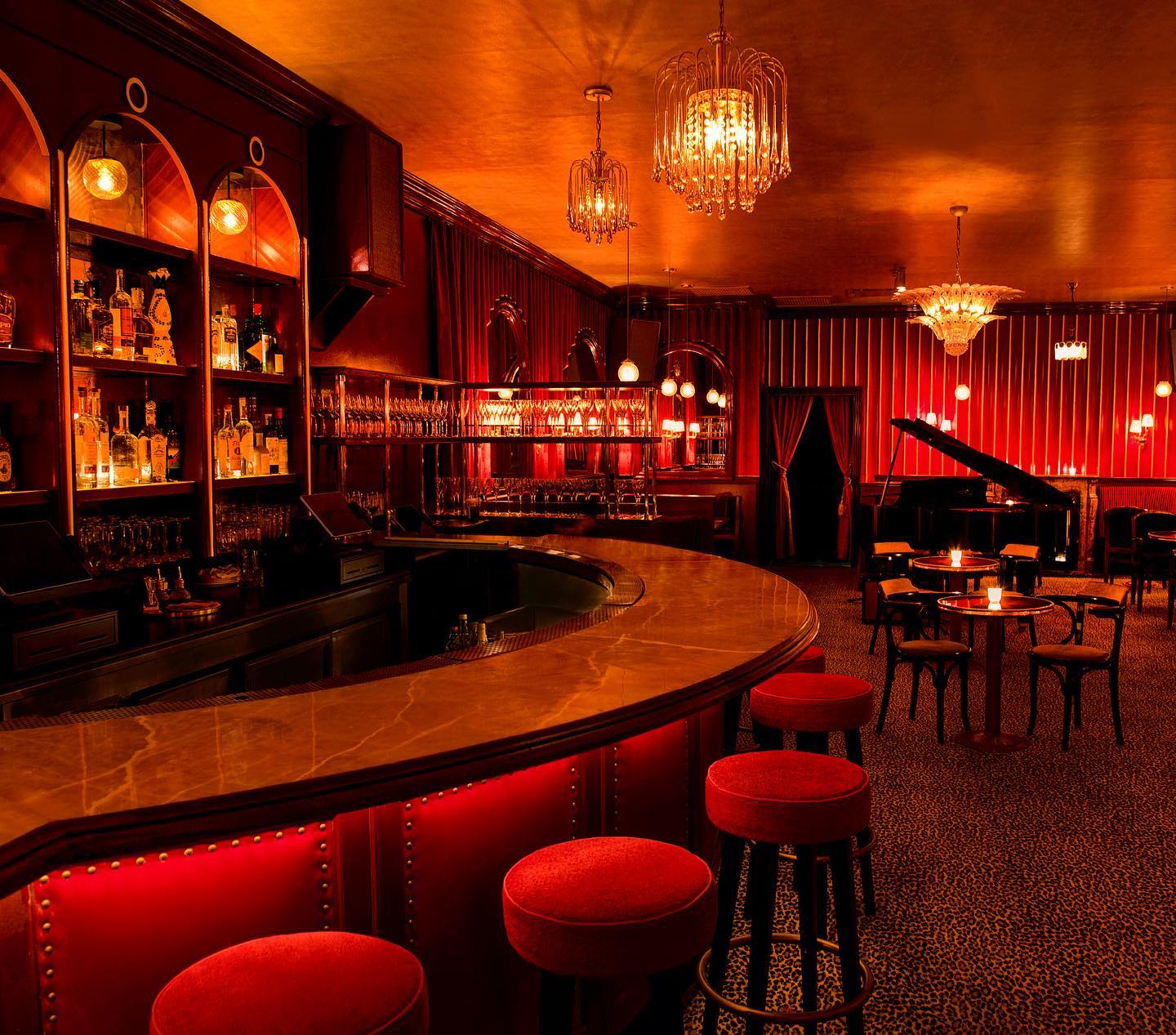 A signless restaurant & piano bar hidden in Manhattan's NoHo neighborhood, The Nines is due to woo over your date. Prepare to be visually seduced (not just by your date) as the maître d' ushers you past a ruddy velvet curtain into a swanky crimson-heavy main room sporting dim lighting, sexy red furniture, modern corduroy booths, leopard carpeting, Murano chandeliers illuminating the bar, and a grand piano. Alongside a pianist playing rock'n'roll and pop tunes is a menu comprising delicious bites — order the Dressed Oysters or Tuna Tartar.
Pricing: $$$
---
This restaurant's palpably romantic patio pays tribute to Tuscan farm life with its warm-wood accents, planters spooling trees that naturally separate tables, cozy firepits, and festive string lights. Mediterranean cuisine and artisanal pizza equip the menu (Food for thought: Your date's ability to share dishes with you serves as a measurement to your compatibility in sharing a life together?).
Pricing: $$$
---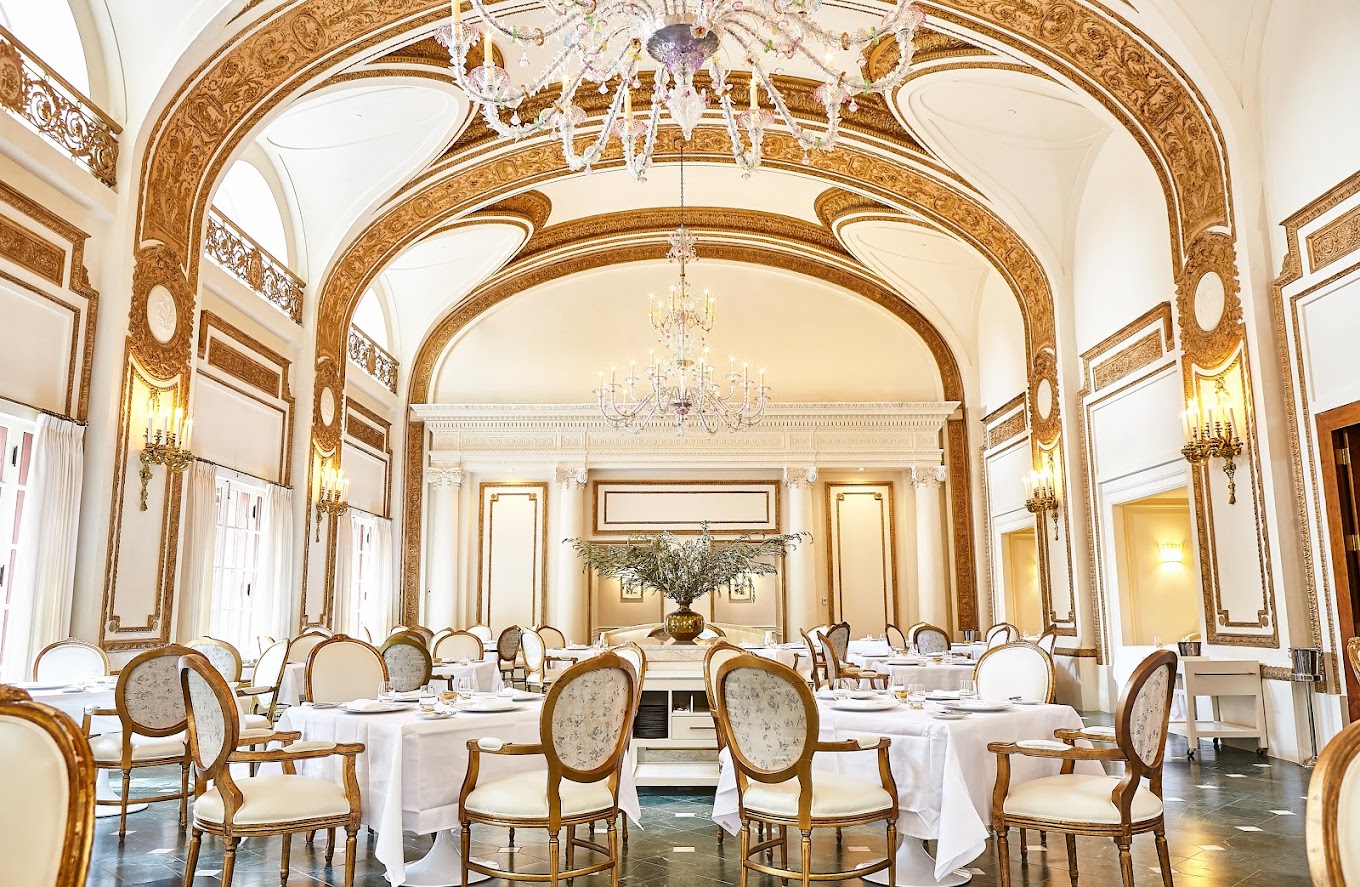 Dallas' exquisite French Room's afternoon tea service provides a dainty alternative to the "traditional date" spot. The setting sports marbled floors, gilded seats, and twin Italian Murano Glass chandeliers, among other regal-tinged features. You and your date can enjoy a three-course menu containing bite-size sandwiches, scones, plus pastries ensembled with loose-leaf teas from local purveyor Zatki.
Pricing: $$$
---
Set in a glass conservatory peering out at San Antonio's famed River Walk, Ocho ranks as one of Texas' most romantic restaurants. Bright blue furnishings make the eatery feel light-hearted and spacious. Enjoy breakfast, lunch, dinner, and weekend brunch here, with a menu that melds Mexican, Cuban, and Texan cuisines.
Pricing: $$
---
This is one of California's most beautiful restaurants, full stop. Set in the chic San Diegan beach town of La Jolla, this upscale, swoon-worthy ocean terrace looks out at the Pacific. Our favorite part is the Ocean Terrace. You can expect new American and Southern Californian cuisine when dining here The Local Rock Fish Tacos are destined to win over your tastebuds.
Pricing: $$$
---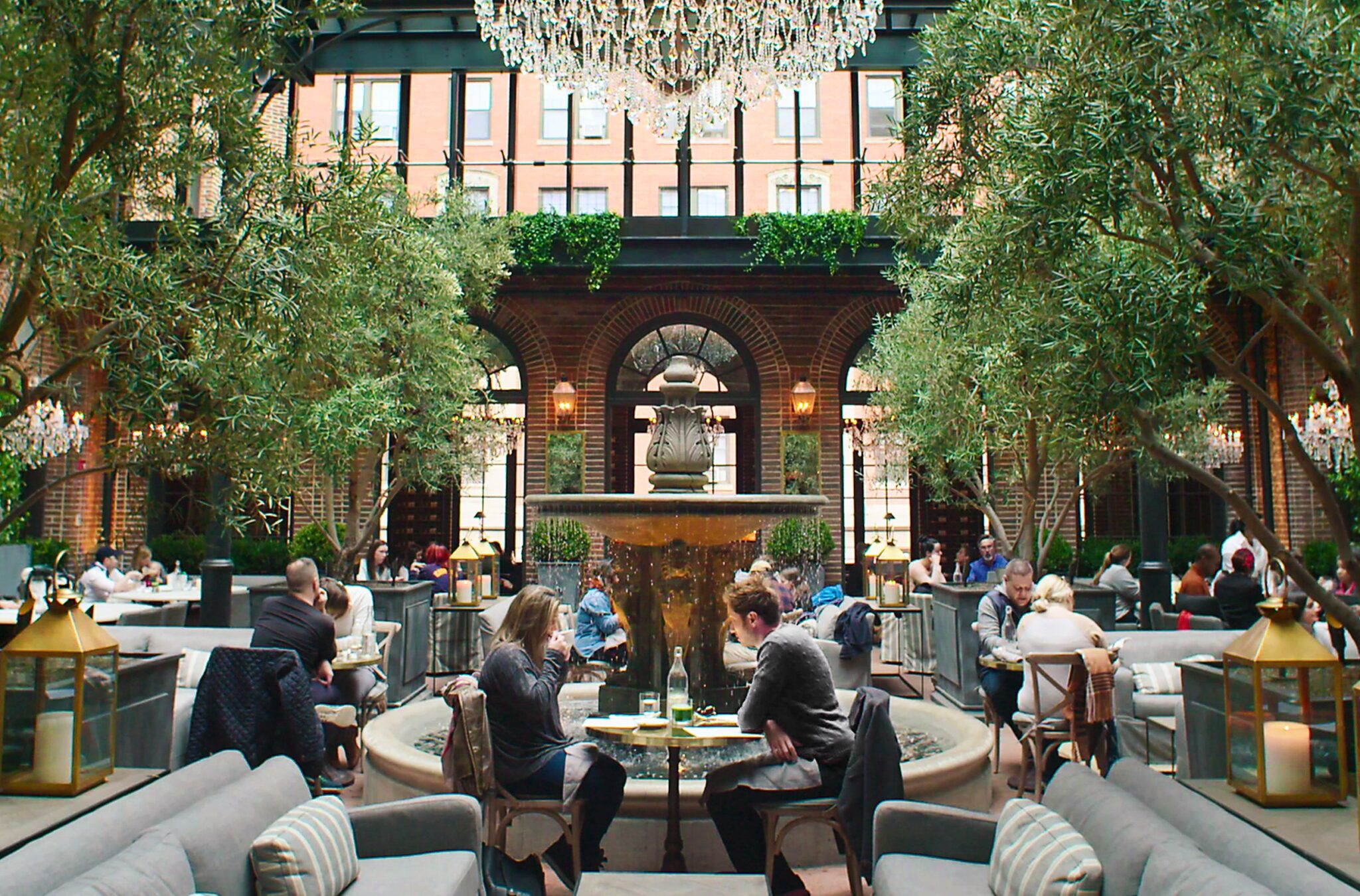 The 3 Arts Club Café sits in RH Chicago's lush garden courtyard, a 70,000-square-foot design gallery occupying the historical buildings that once hosted the city's Three Arts Club. This posh haunt is multi-faceted: part coffeehouse, American restaurant, and wine bar. Blurring the lines between indoor and outdoor, guests dine beneath a glass and steel atrium with natural lighting, soothing fountains, olive trees, and a glitzy chandelier. This place was practically made to impress one's date (Might we suggest starting with RH Mimosas while at brunch here?).
Pricing: $$
---
When thinking of a date spot in Houston that sets the romantic mood, Indian restaurant Musaafer immediately comes to mind. The dimly-lit space draws inspiration from India's sumptuous palaces: an assemblage of arches, hand-cut mirror pieces smothering walls, and ever-present marble help do the job. On this enchanting date, opt to order the Mangalore Chicken Curry, comprising chicken, moringa dosai crisps, pickled emulsion and koti rotti.
Pricing: $$$$
---
Located in the charming Hermosa Inn, Lon's at the Hermosa ranks as one of Arizona's most romantic dining establishments. The desert-enclosed outdoor patio sports a grand fireplace that spawns an intimate dinner setting. If you want to win major points on your date, ask about dining in the restaurant's underground wine cellar, built with 1890s Chicago brick, reclaimed beams, and trusses. Farm-to-table dishes fill the menu. (Try the Himalayan Salt Seared Ahi Tuna, served with cilantro, pickled onion, and ceviche sauce.)
Pricing: $$
---
Tucked away in Philadelphia's Rittenhouse Square, Harper's Garden is a contemporary American restaurant & cocktail bar. From a moody dining room equipping dark walls adorned with dozens of framed art pieces to the garden-heavy open-air veranda that's a springtime dream, this place offers two different romantic vibes: serious or light-hearted. The restaurant is always sprucing up its menu due to its season-changing selection. If you need a drink recommendation, order the refreshing Harper's Punch.
Pricing: $$
Other articles you may like: