We all know the opening scene: Audrey Hepburn as Holly Golightly peers into lavish window displays from behind oversized sunglasses with a croissant and coffee outshining her opulent necklace as the ideal accessories to her black dress. It's "Breakfast at Tiffany's."
But breakfast at Tiffany's isn't just the title and infamous opening scene from the 1961 film. You can actually dine at Tiffany & Co.
Blue Box Café, which is a Daniel Boulud restaurant, opened on May 22 nestled inside Tiffany's dazzling flagship store dubbed "The Landmark" on Fifth Avenue. A former iteration of Blue Box Café closed in 2019.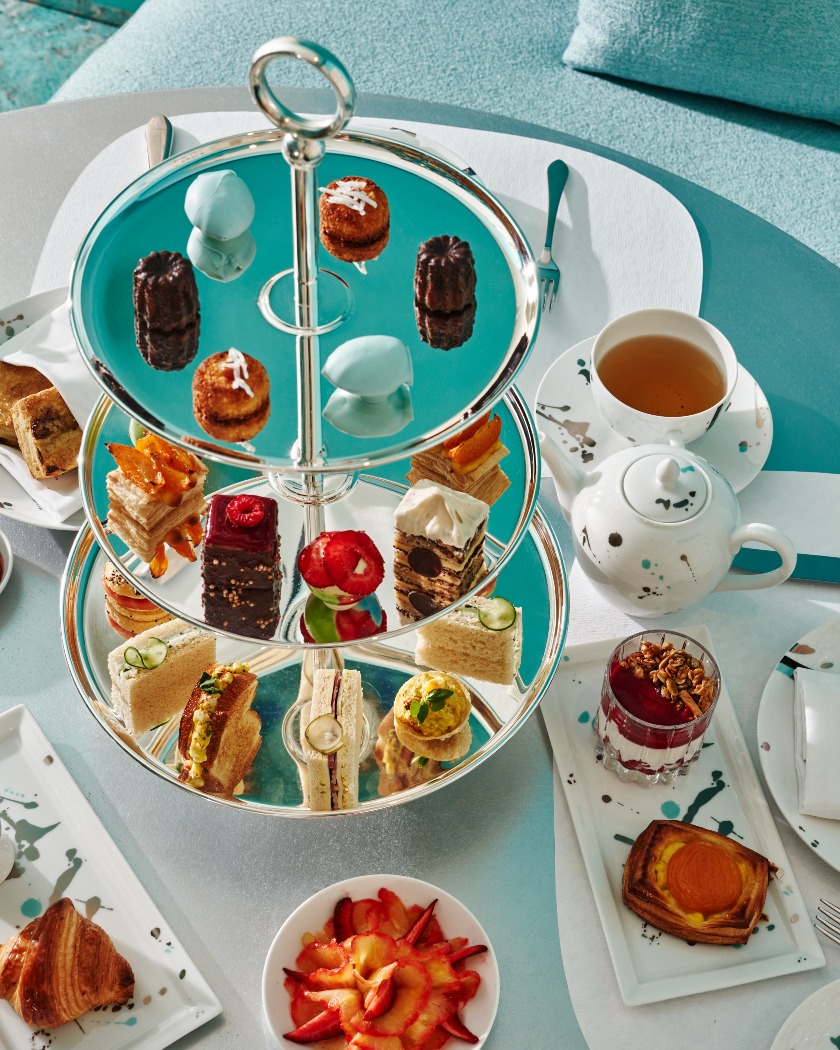 "We've drawn some inspiration from the timeless glamour of Holly Golightly's daydreams outside Tiffany's window and aim to recreate that enchanting experience for every guest that dines with us at Tiffany," Boulud tells Hotels Above Par.
Blue Box Café is visually delightful — with signature Tiffany blue boxes floating whimsically just below café's ceiling and Tiffany glassware and dishes adorning tables.
And the food is on par with the decor.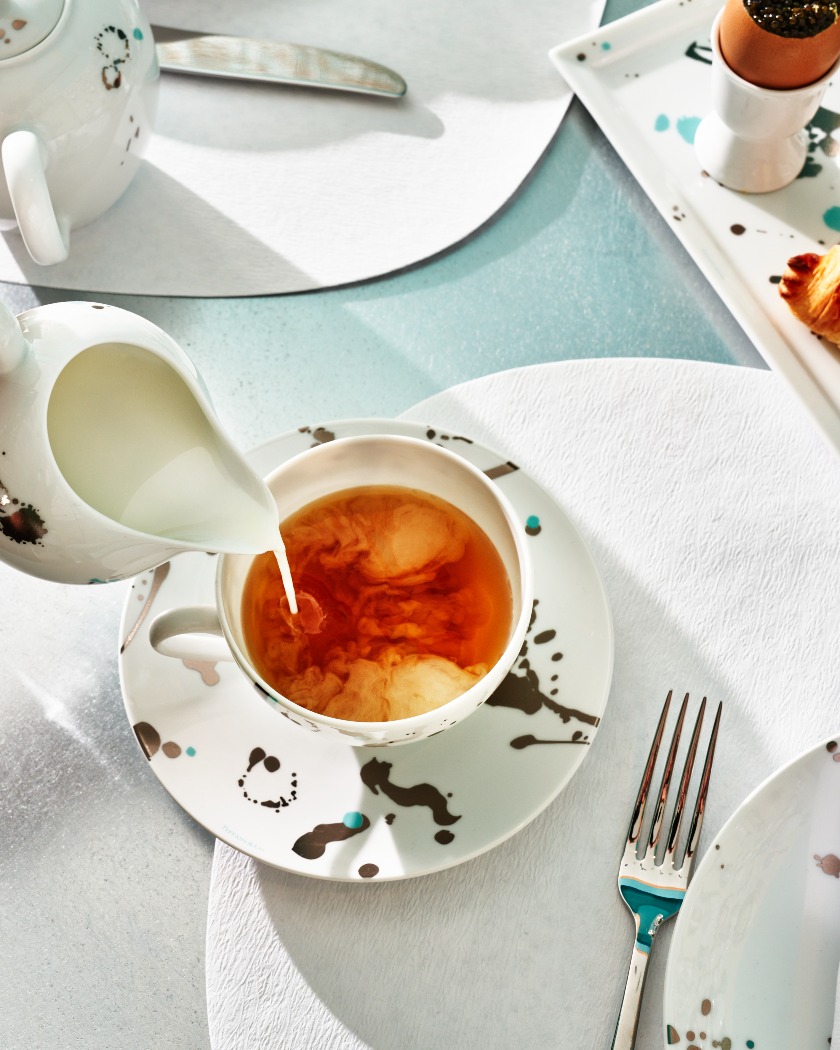 The 1961 film's breakfast at Tiffany's moment is iconic. But the spread Daniel Boulud provides at his Blue Box Café, at which diners literally can eat breakfast at Tiffany's, brings the fictional breakfast to an entirely new level for real-life diners – at least from a culinary perspective.
"The menu at Blue Box Café you will find a light and fresh perspective that combines my French seasonal creativity with American classic flavors," Boulud says.
Blue Box Café boasts options named for the movie, with a little extra flair, including several artistic arrangements for diners.
Iconic as the movie, the Breakfast at Tiffany's menu choice is a $59 spread that includes a croissant, oranais, madeleine, parfait framboise, pineapple rosace, an egg in a shell (with caviar) and a "Glass of Golightly" juice.
And Holly's Favorites includes a croissant, butter & jam, fresh fruit juice and café, thé or chocolat chaud for $34.
The Tea at Tiffany's — which we opted to order as we sat a bit later in the afternoon — includes tea sandwiches, scones, cookies, pastries and, of course, tea of your choice for a $98 price tag. The display was beautiful, fully Instagrammable and equally delicious.
And there are standouts in the à la carte realm as well.
The Homard Au Bleu – a lobster salad with red cabbage priced at $46 – is a colorful menu option that is seasonally apt and quite tasty, too.
Our visit to Blue Box Café feels like it was a daydream, just weeks later – and it's one that will be on our minds for some time. Keep in mind that the price matches the aesthetic — the offerings can be quite pricey. That said, Blue Box Café is certainly a destination for a luxe Manhattan itinerary or any special occasion.
Top Takeaways
Location: Midtown, New York City
Cuisine: French, American
Price Point: $$$
Takes Reservations: Yes – Resy
The vibe: Elegant, experiential. Good for a special occasion.
Our favorite thing on the menu: While "Breakfast at Tiffany's" is the main attraction here, our favorite menu item was a separate dish from the beautiful assortments offered at Blue Box Café, though the tea spread was divine, too. We loved the Homard au Bleu, a lobster salad with red cabbage slaw that was a feature on the seasonal menu when we visited in July. It was as beautifully presented as it was delicious.
The attire based on the vibe: Smart casual.
Breakfast, Lunch, or Dinner: Open for breakfast, tea, seasonal options and dessert Monday through Saturday 10 a.m. to 8 p.m. and Sunday 11 a.m. to 7 p.m.
Other articles you may like: