Mexico's wine country Valle de Guadalupe is one of our southern neighbor's best-kept secrets. A sole hour and a half drive from the San Diego-Tijuana border, the Baja California locale is flush with top-line wineries, design-forward botuqiue hotels, and accoladed restaurants.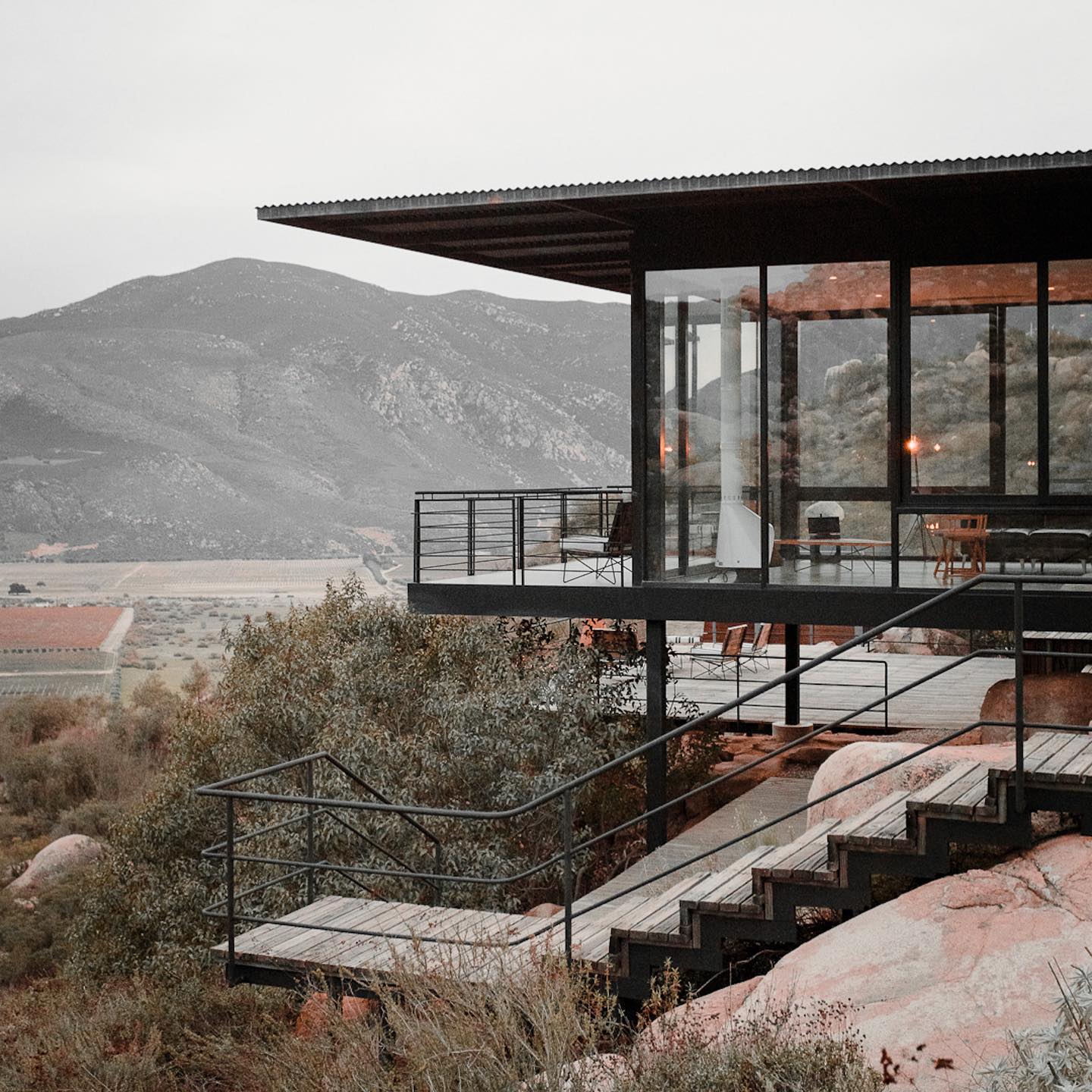 If you're coming from San Diego, take an Uber to the San Ysidro border crossing, head through the pedestrian xing into Mexico, go through customs, and arrive on the other side to Baja California & Valle de Guadalupe expert Baja Tour Guide waiting for you in a car — he'll be your driver and tour guide for the day (or for the whole weekend, should you choose to spend the night). You'll need your passport, remember that.
Check out our official guide below to Valle de Guadalupe.
---
Where to Stay: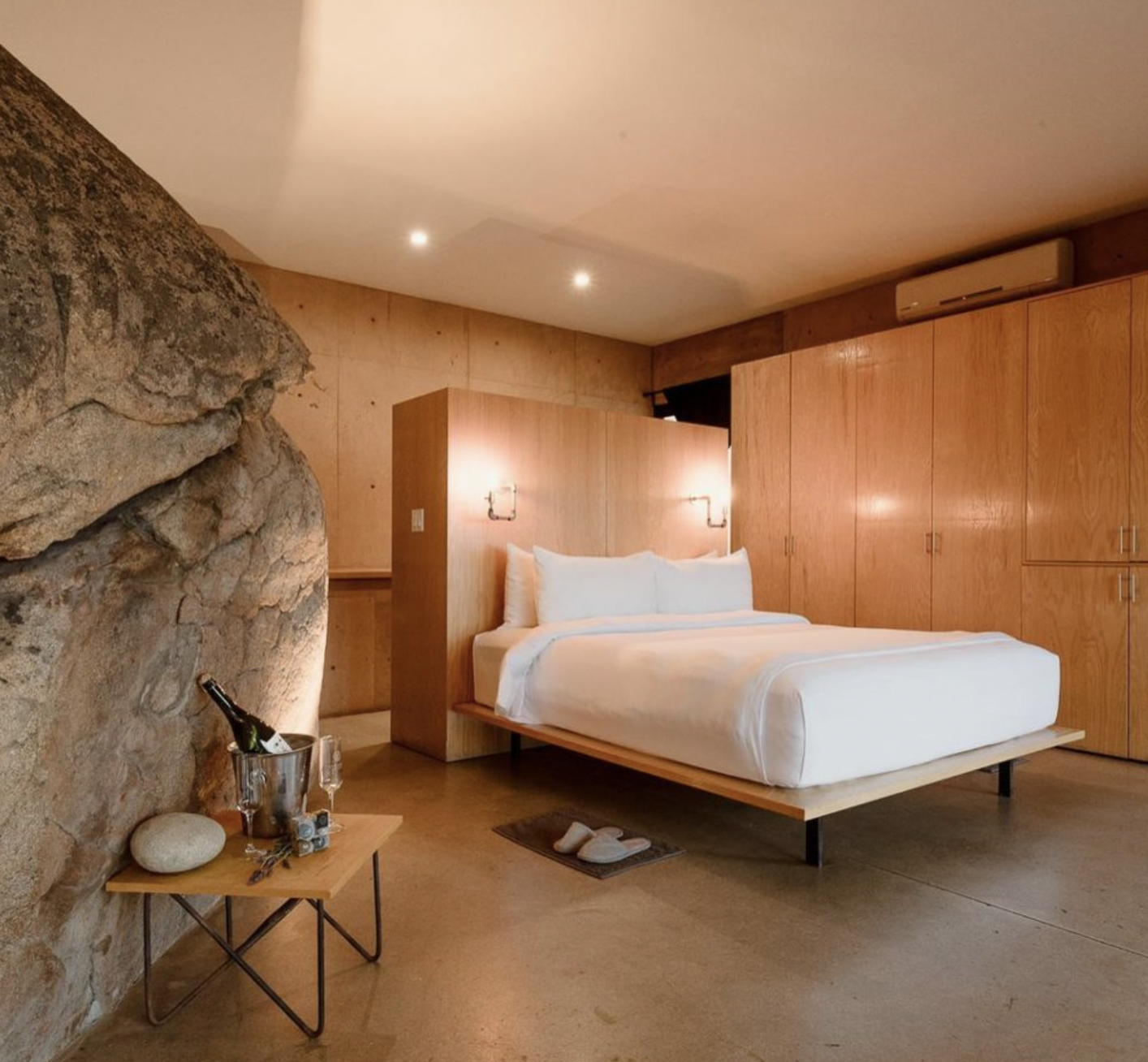 This 22-room boutique hotel is an architectural masterpiece built into the surrounding boulder-abundant landscape. Expect top-line suites with floor-to-ceiling windows that peer out at valley-based vineyards, an infinity pool, and a hidden wine cave. (Rumor has it Rihanna loves staying here).
---
Where to Eat: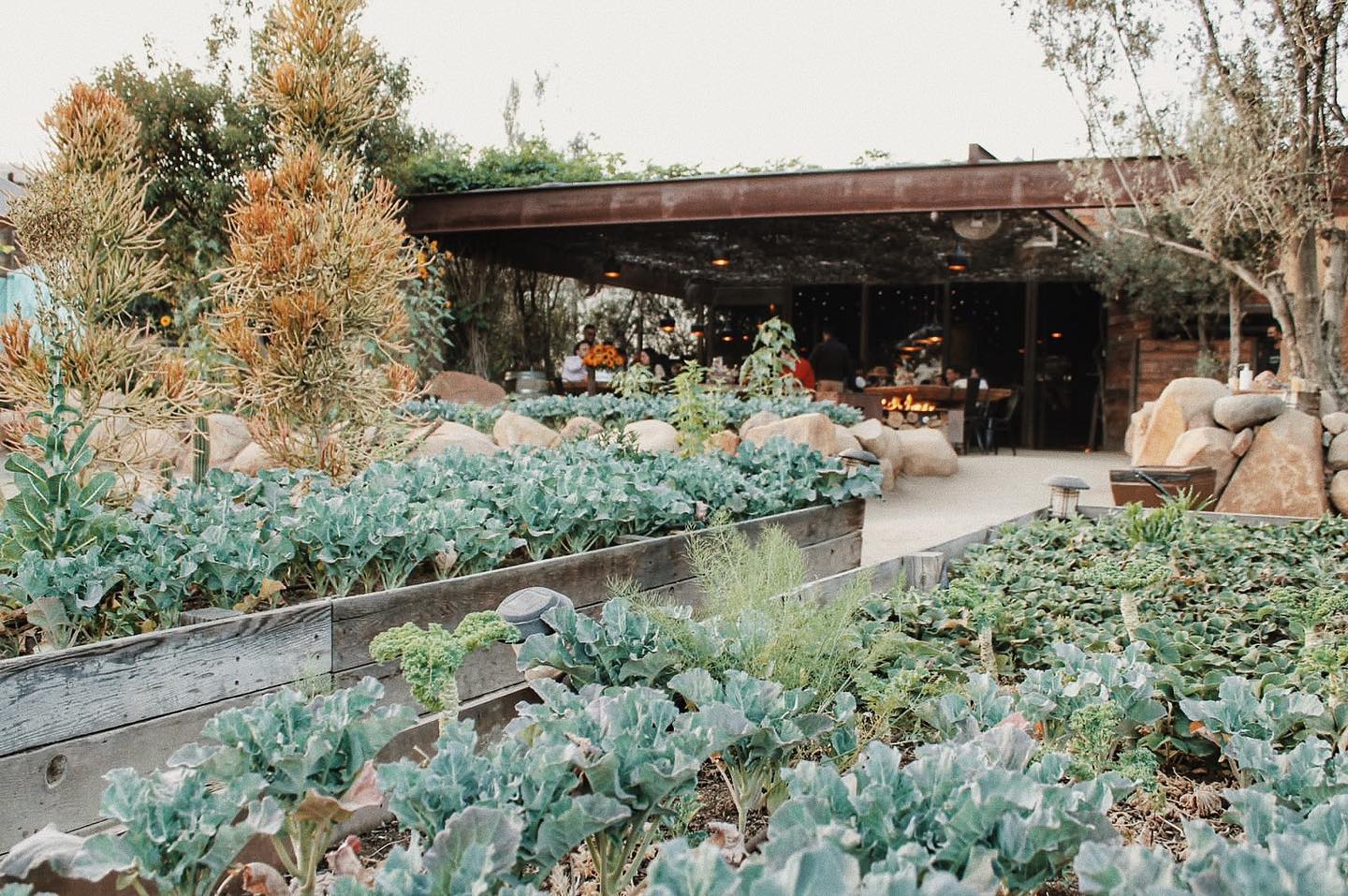 Lauded as one of Mexico's best restaurants, Chef David Castro Hussong has curated a delicious farm-to-table menu here — the lamb is incredible — which is served amidst a setting that looks out at an enchanting garden and distant rolling hills.
If the weather is nice, this place is one of Valle de Guadalupe's most idyllic outdoor eating experiences. With no interior, the setting exhibits a handful of artisanal wooden tables shaded under a cluster of Eucalyptus Trees peering out at miles of vineyards. Weekend brunch and weekday lunch here are delicious.
---
Where to Drink & Dance: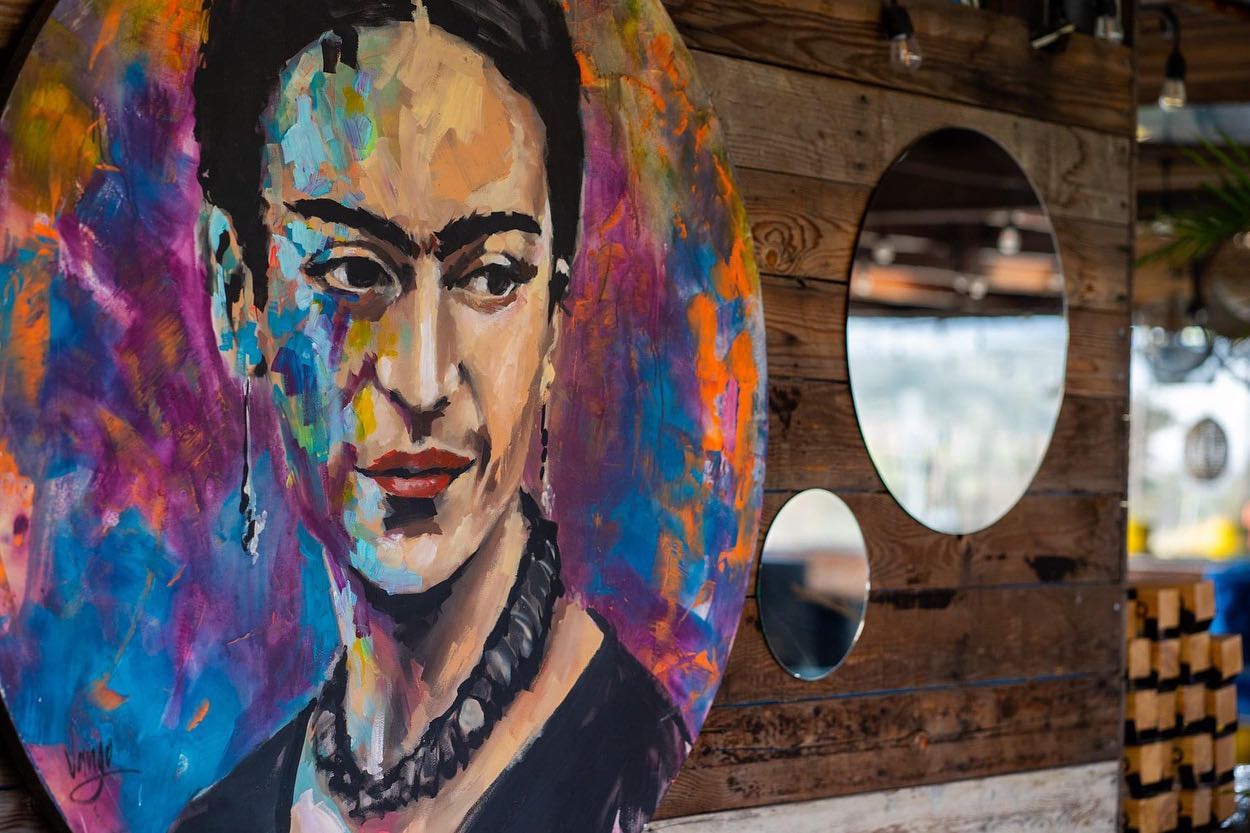 While its assemblage of restaurants are exceedingly tasty, the rooftop bar here is a vibe and a half. If you ask us, it's the perfect place to dance on a Thursday, Friday, or Saturday evening. You'll catch a DJ spinning Latin American tunes, with heaps of Reggaeton. The crowd here reels in twenty- and thirty-somethings from both sides of the border. It's the ultimate place to end up after a day of wine tasting. The enlivening interior is full of eye-popping colors and several motifs that pay homage to Frida Kahlo.
---
Where to Visit & Experience Wine Tastings:
Stop at El Mirador Lookout Point & Spend a Few Hours in Ensenada
Redolent of Santorini, on the way to Ensenada, travelers should stop at the El Mirador viewpoint, which looks out at the undisturbed Baja coastline and Pacific Ocean. Continue driving to the port town of Ensenada and try street food stand La Guerrerense for an excellent seafood tostada (plan to spend an hour or two in Ensenada).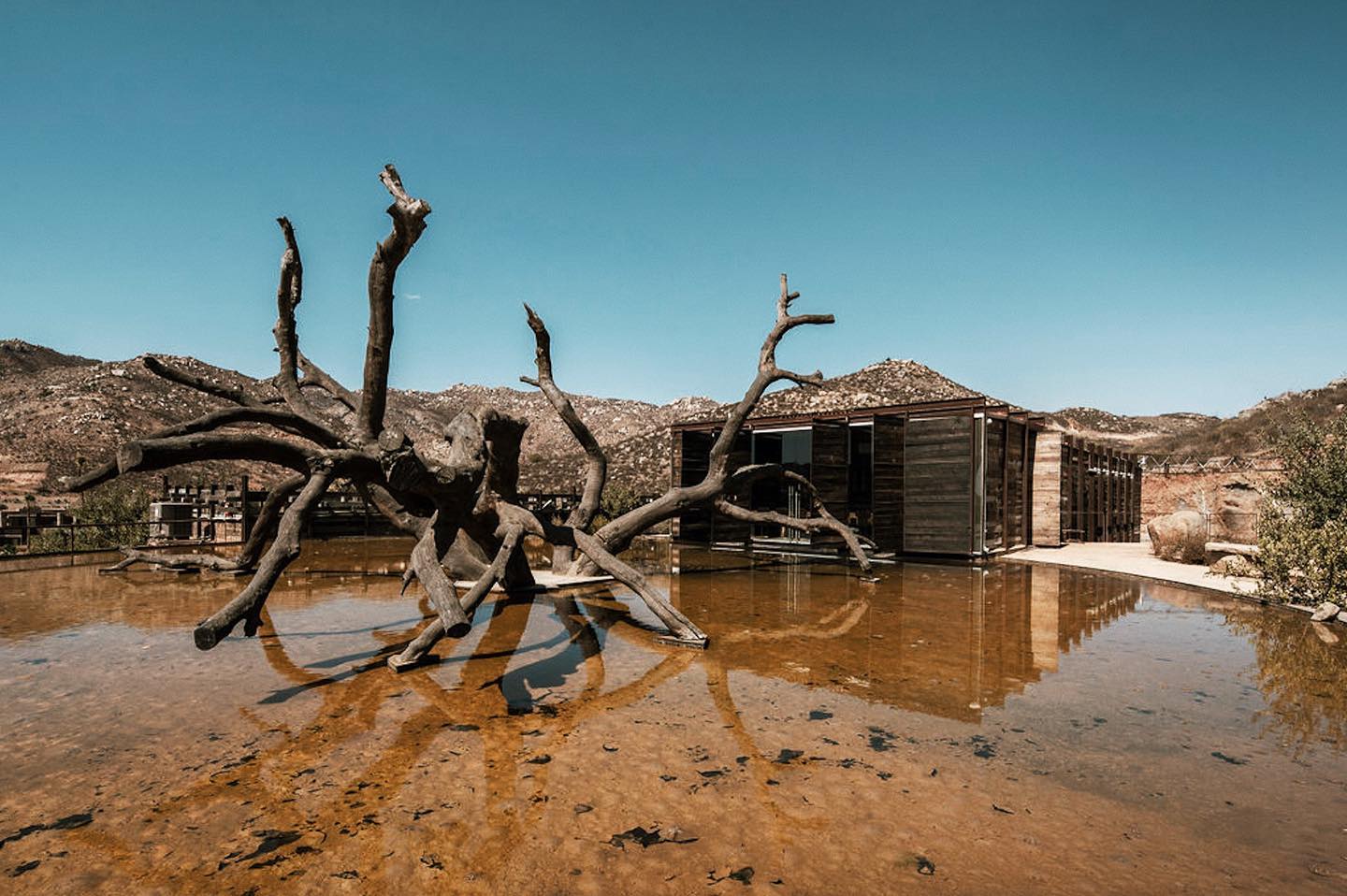 This luxe winery is set underneath the ground and hosts an indoor area centered around the roots of a gargantuan tree. Their Tinto Ocho 2018 will convince you to take a bottle home with you — the inclusion of black fruit, licorice, coffee, chocolate, tobacco leaf, and graphite is sensational.
An architectural masterpiece intended to conjoin inspiration from the Mayan pyramids with medieval France, this winery flaunts contemporary elements and recycled furniture cemented with concrete (yes, you read that right). Enjoy a tasting on their terrace — the Rosa del Desierto 2019 and local cheese are a great choice.
Other articles you may like: