Is Dogpatch San Francisco's coolest neighborhood? We think so. This neighborhood on San Francisco's bayside has transformed from shipbuilding hub to millennial mecca. Overflowing with arts and culture experiences, delicious dining and beautiful waterfront parks, Dogpatch is becoming San Francisco's new "it" neighborhood.
We've partnered with San Francisco Travel to give you all the details on where to stay, eat, drink, and visit in Dogpatch.
---
Where to Stay:
A hop, skip, and jump from Dogpatch is 1 Hotel San Francisco in the city's buzzy Embarcadero neighborhood. Sustainability efforts are at the forefront here, from rooms' reclaimed-wood key fobs to the restaurant that sources ingredients from ethically-run small-batch farms, growers, and fisheries no further than 100 miles away. Our favorite part of the hotel is the Bamford Spa's alfresco tubs overlooking the waterfront.
This boutique San Francisco hotel won't break the bank. Across from Oracle Park in SoMa, the hotel and rooms are outfitted with modern custom-made furniture to create a relaxing space to unwind. Don't forget to book one of their Park View rooms to remind you that you are in San Francisco — Giants territory! Hotel VIA is perfectly located for exploring the city by foot or via the new Central Subway. The real cherry on top: Rooftop At Via, a guest-only rooftop terrace with iconic bay-facing views.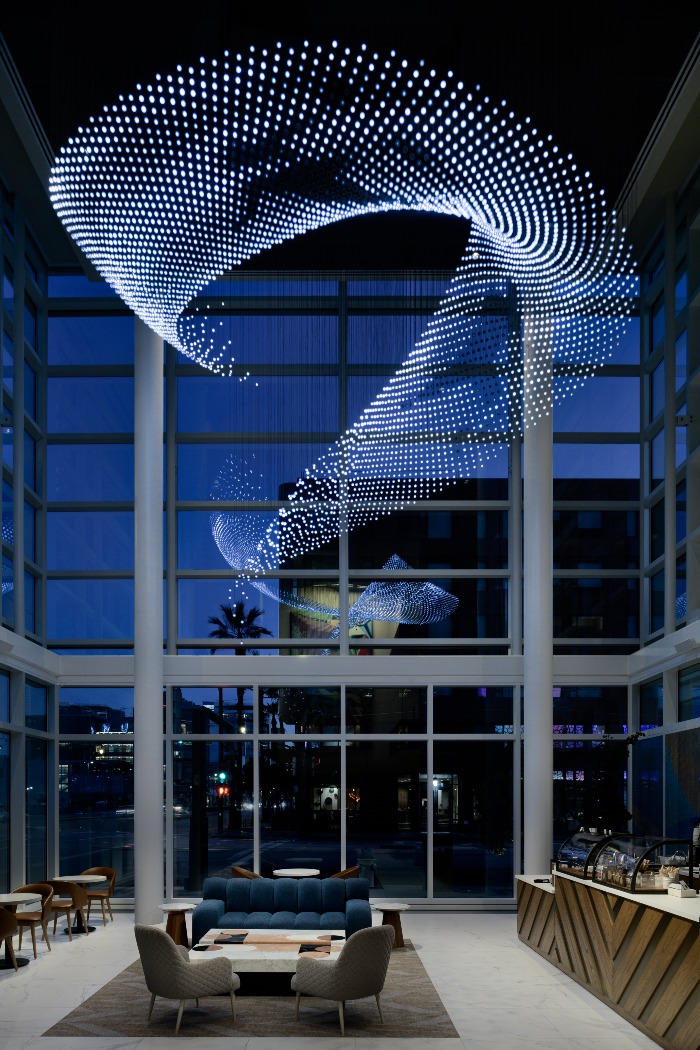 Stay here and you'll delve into the city's pulsating culture. Art installations from local creators adorn the lobby and cultural experiences are aplenty — just ask the concierge. Plush, oversized rooms overlook the surrounding neighborhood, giving you that in-the-center-of-it-all San Francisco feel. Located right on the new Central Subway line, getting anywhere in San Francisco from the LUMA is a breeze. Don't forget to visit the 17th-floor rooftop restaurant, Cavaña. A new addition to the San Francisco culinary scene, Cavaña serves fine-tuned South American-inspired plates and cocktails with views of the San Francisco skyline, bay and Oracle Park.
---
Where to Eat:
RH San Francisco occupies Dogpatch's historic Bethlehem Steel Building. A five-story gallery, restaurant, and two wine bars pack the Gilded Age edifice. Travelers should dine at RH's atrium-roofed Palm Court Restaurant, where Calcutta marble seems omnipresent and beige banquettes surround a glimmering centerpiece chandelier and fountain framed by four equidistant Medjool Date Palms. Live-fire cuisine offers delectable farm-to-table dishes, from wood grilled avocados to whole-grilled branzino. After lunch or dinner here, browse RH's collection of furnishings across its five floors. Head to the rooftop park and you'll be privy to sensational bay views.
From pistachio berry twice-baked croissants to blueberry lemon muffins and all the bread-oriented delights in between, family-owned Neighbor Bakehouse is Dogpatch's most popular bakery. Located on Third Street, Dogpatch's main thoroughfare, this bakery is quintessential SF. The owner of the bakery, Greg Mindel, was a semi-finalist for the James Beard Award for Outstanding Baker.
---
Where to Drink:
This bar has been a neighborhood staple since it opened in 1912. Its interior was recently revitalized, making it a clean and welcoming space with restored vestiges of its past, from the preserved bar counter to the stained glass punctuating walls. Delicious and creative cocktails that won't break the bank are what you can expect here. Sometimes, if you come on the weekends, can enjoy live jazz music.
---
Where to Visit:
It's no secret that San Francisco brims with creativity, and the Minnesota Street Project celebrates that spirit whole-heartedly with its assemblage of affordable and economically sustainable art galleries. Occupying three warehouses, the project aims to strengthen San Francisco's contemporary art scene, all while contributing to a larger vision as a neighborhood hub for art and culture.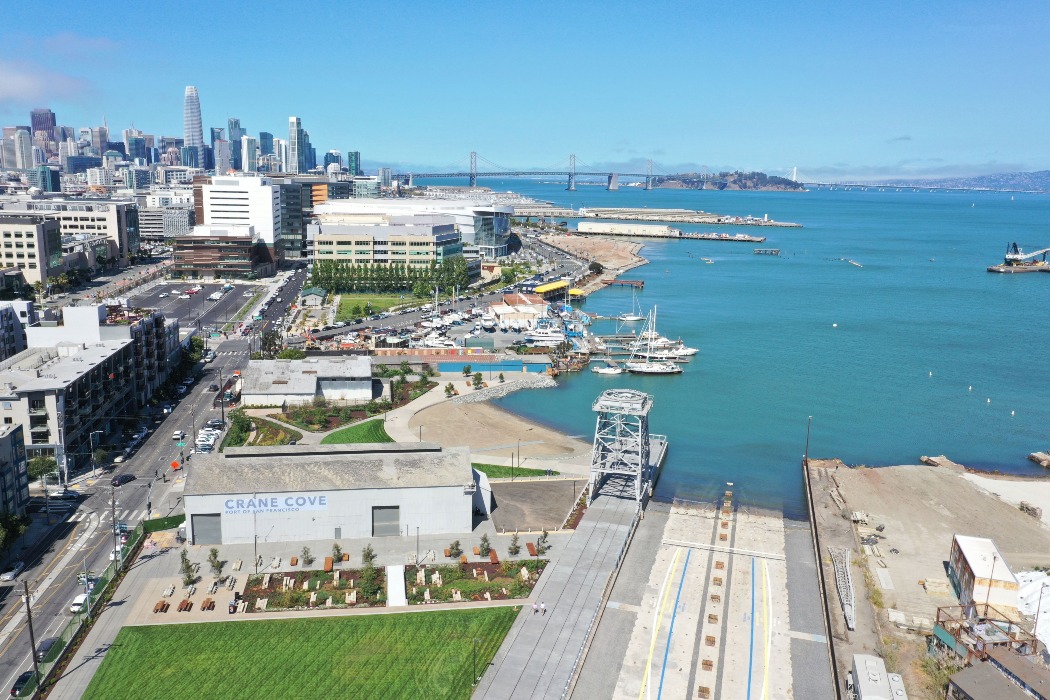 One of the newest additions to the San Francisco waterfront, Crane Cove Park is a perfect example of how San Francisco continues to create more amazing spaces for visitors and residents alike. This seven-acre park turned an unattractive industrial zone into a stunning waterfront destination. The park includes historic and restored cranes; a two-acre multi-purpose lawn with picnic and barbecue areas; a new beach for water recreation; children's play areas; a dog run; and an aquatic center for boaters, with restrooms and a small café.
This art wonderland actively collaborates with designers and cultural institutions worldwide. On exhibition until September 10 is Fight and Flight: Crafting a Bay Area Life, an examination of 23 local artists who call the San Francisco Bay Area home. Most artists here identify as African American, Latinx, LGBTQIA+, and AAPI.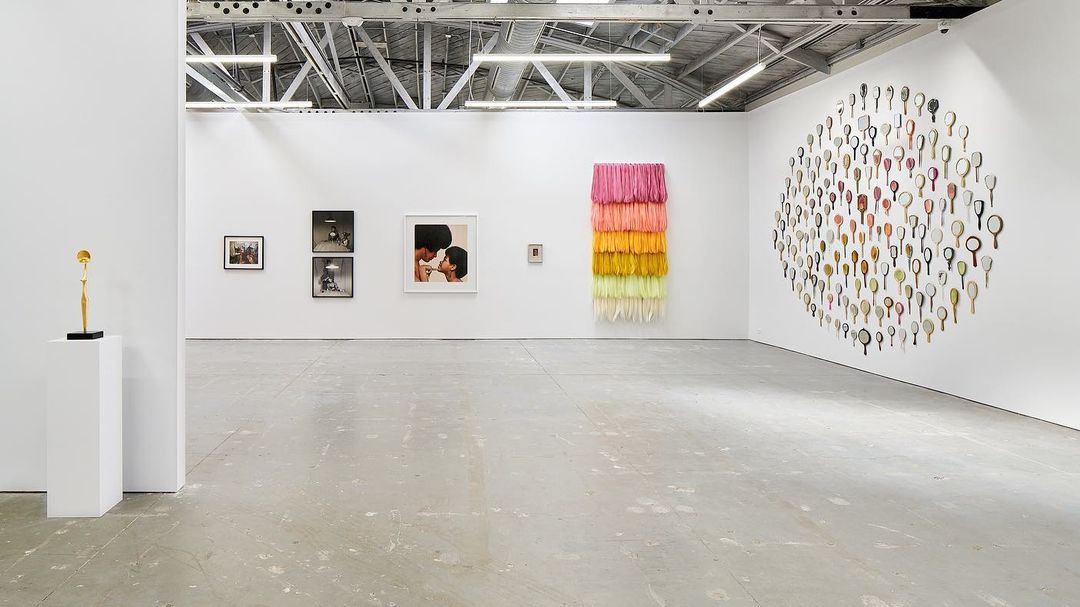 The Institute of Contemporary Art San Francisco is the Bay Area's newest free, non-collecting art lover's home. Past and current exhibitions include Resting Our Eyes, a series focusing on the liberation and celebration of Black women, featuring 20 multi-generational artists working across sculpture, photography, video, mixed media, painting, and tile; as well as A Weed by Any Other Name, a collection that considers the blackberry as a symbol of resilience and a metaphor for the unease, precarity, and networked resistance of the Bay Area's artist community.
Other articles you may like: