When it comes to theaters that "stop the show," these historic and new-age performing art centers take the cake. From grand & gilded aesthetics to Zaha Hadid-designed structures, these are the world's prettiest theaters.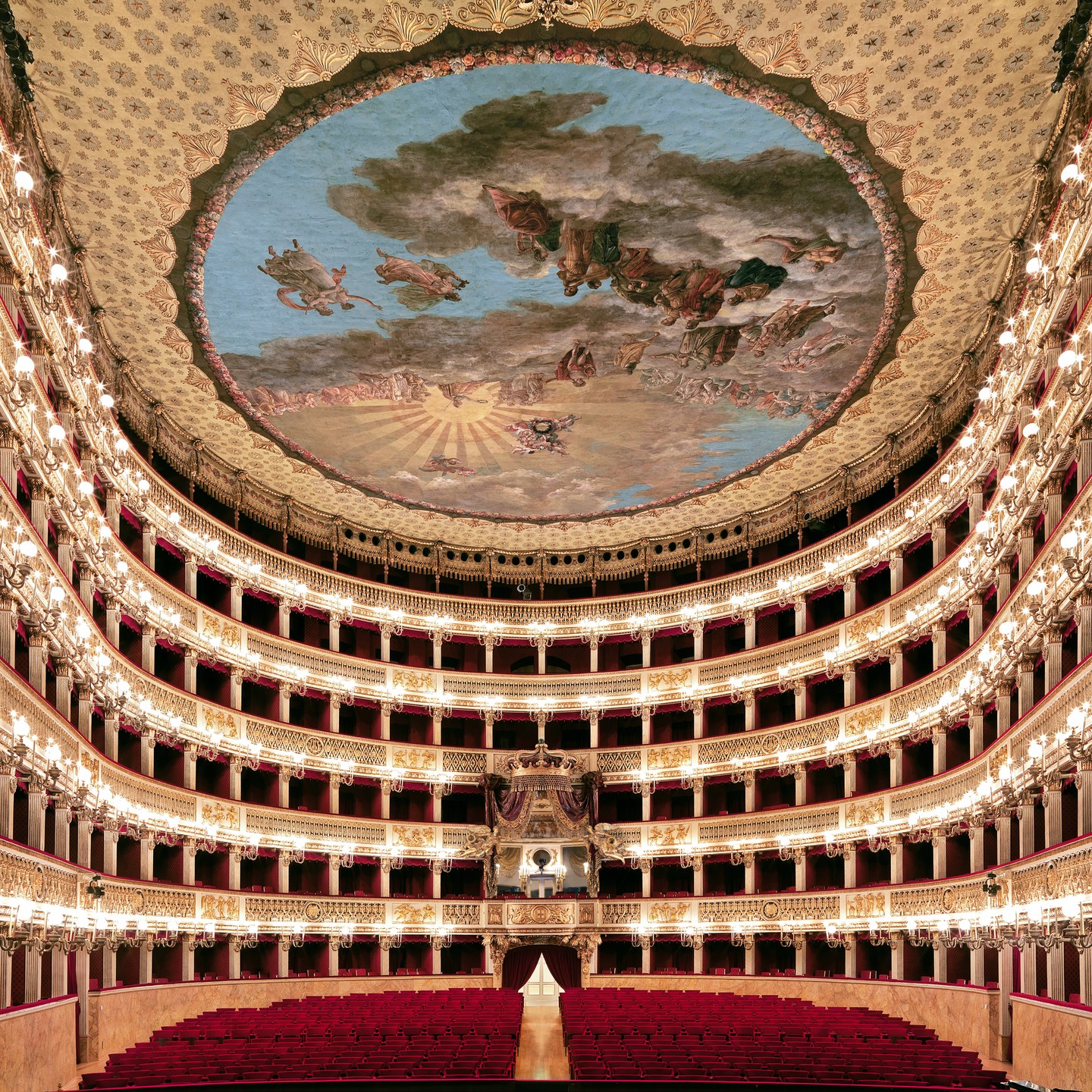 Dating back to 1737, Teatro di San Carlo is the oldest opera house in Europe. While Naples was under the rule of Charles III, the 18th-century theater underwent a massive reconstruction to exude opulence in every way: baroque architecture detailing dresses interiors, all alongside red velvet show curtains, theater seats, and a Renaissance-style mural center at the dome's peak.
---
The Sydney Opera House's striking modern expressionist architecture is both an Australian emblem and a UNESCO World Heritage site. Five decades since its opening, the iconic shell-shaped exterior remains a 20th-century hallmark that's busy hosting both concerts and Instagram-seeking tourists.
---
Even those with minimal knowledge of architecture will still recognize the eye-catching designs of Zaha Hadid, who constructed the futuristic-looking London Aquatics Centre, Galaxy Soho in Beijing, and the Ordrupgaard Museum in Copenhagen, among other spots. Adding to her firm's extensive portfolio is this Chinese opera house, with its twinkling lights and cascading tiers.
---
The Bregenz Festival first occurred in 1946 on two gravel barges in Austria's prettiest setting: Lake Constance. Since then, Seebühne Bregenz ("seebühne" meaning "lake stage" in English) has become the official theater for the annual festival. Over the years, different designs imbuing various themes have sprung up here.
---
Given the Palace of Versailles' already jaw-dropping grandeur, the Royal Opera of Versailles follows suit in the same magnificent fashion. The concert hall's construction — entrusted by Louis XIV to Louis XV (and so forth) — went on for years from its original 18th-century orchestration to its current state. Swathed in emerald green, blue, silver, plus gold fixtures, the neoclassical theater and its glittering chandeliers pay tribute to storied French elegance.
---
Designed by renowned Spanish architect Santiago Calatrava, The Palau de les Arts Reina Sofia is Valencia's premiere performing arts center. The perplexing structural shape of it catches eyes left and right. Whether it be more redolent of an avant-garde spacecraft or ultramodern sea vessel — or something else, you decide — the cultural nucleus is the final element associated with Valencia's City of Arts and Sciences complex.
---
Manhattan's Metropolitan Opera House at the Lincoln Center is home to the city's vibrant performing arts realm: musicians, composers, visual artists, and a wide breadth of creatives from around the world have taken the stage here. Set in a new location different from its 1883-built original, the theater's modern façade and expansive windows give way to whopping 3,800 audience seats, making this the globe's largest opera house.
---
The daunting Royal Albert Hall in London's South Kensington neighborhood is among the UK's most treasured and distinguished buildings. Hosting its first concert in 1872, the colossal venue can seat up to 5,272 audience members. (Fun fact: the Royal Box has welcomed many blue-blood guests, including the late Queen Elizabeth.)
---
Steeped in Baroque-style theater architecture, the Margravial Opera House is Bayreuth's 18th-century masterpiece. Constructed between 1745 and 1750, the German opera house is one of Europe's best-preserved theaters. From the inside out, the theater retains much of its original materials, sporting a swarthy-toned, dramatic decor that serves as an 18th-century time capsule.
Other articles you may like: