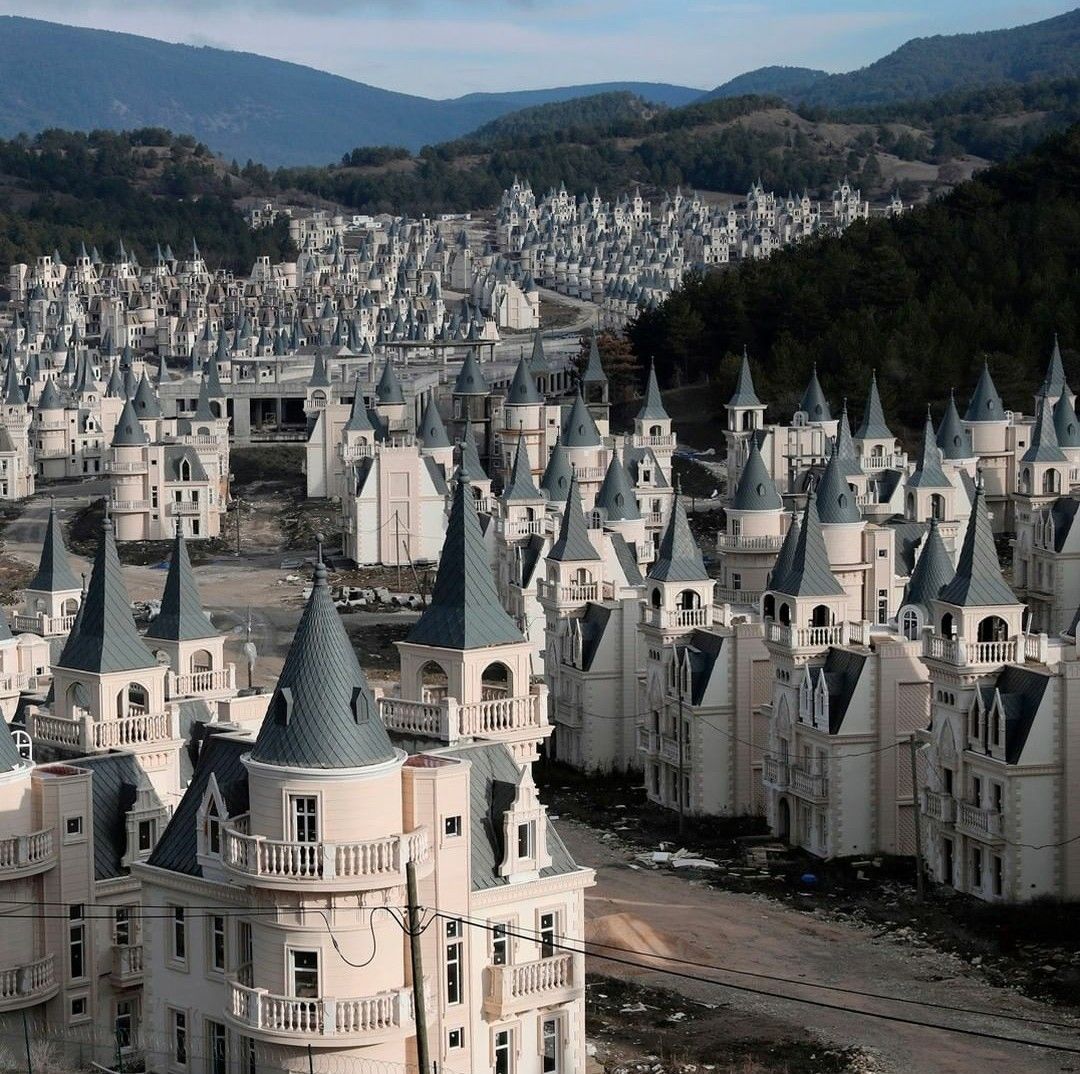 Located near the Black Sea, the town of Burj Al Babas in Turkey was once meant to be a luxurious development. However, with the economic collapse in the country, the once-thriving project became abandoned.
From afar, the castles look like something out of a Disney movie with 587 half-finished mini castles. Created by the Sarot Group, the development project intended to give Europeans an option that wasn't Spain or South France. The inspiration was European Luxury in the Middle East, and since the town was located in the Roman spa town of Mundurni, its nearby hot springs with healing waters were a major draw for buyers.
With ornate architecture, the identical castles look like something out of a fairytale. Originally, there were meant to be 700 multi-story castles, and half of them were sold by 2019. During their heyday, the castles were almost all sold, selling anywhere from $370,000 to $500,000. Construction for the project started in 2014 and was intended to be completed in four years.
Though the castles were originally intended to be finished, the pandemic and a series of lawsuits changed everything, leaving the project left abandoned. As of now, there are no plans to complete the project. However, the future remains uncertain and things could always change.
Other articles you may like: