Welcome to Shop Above Par, where we curate our favorite products for your next trip, from stylish crossbody packs to carry-on luggage, and neck pillows that serve as the perfect flight companion.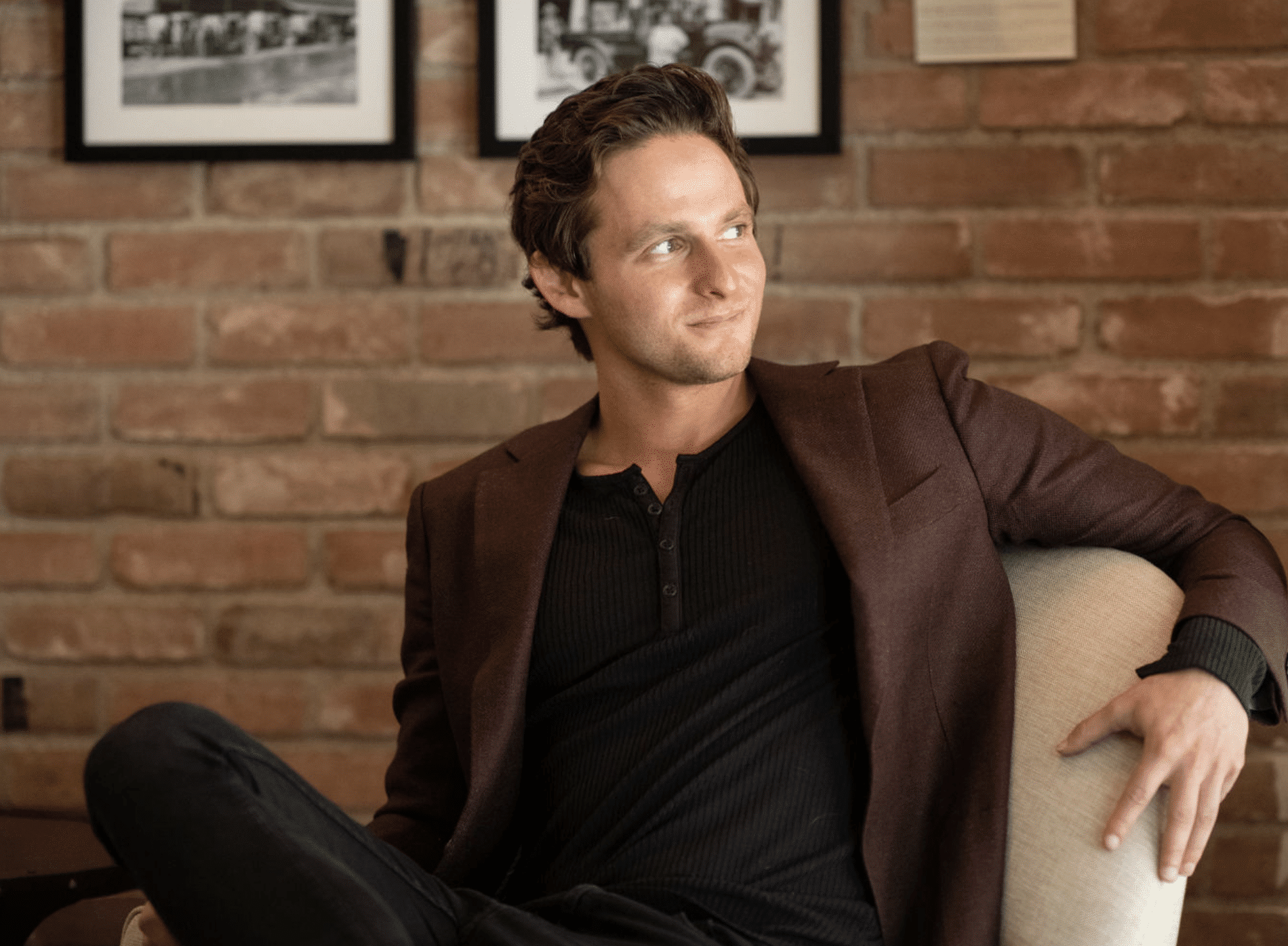 Founder 
Avid traveler & HAP Founder Brandon Berkson shares his favorite packing essentials, from skincare products to crossbody packs.
Assistant Editor
Here at Hotels Above Par, Assistant Editor Britney Eschelman knows a thing or two about last-minute packing her suitcase and jet-setting off to the next destination, be it canyoneering around Bryce Canyon or sightseeing around Madrid. From toiletry must-haves to wardrobe staples, here's her essential packing list.
Contributing Editor
As an avid flier, Contributing Editor Megan Shelton knows that one essential rule for her travel skincare regimen reigns supreme: hydration is key. Today, she unveils a curated selection of indulgent yet necessary essentials that are sure to revitalize your skin, hair, and body while on the go.
From $95
I'm spacey to my core (loud and proud ADHD guy here). This cross-body pack has been one of the best travel blessings: not only does it ensure I don't lose things, but it also allows me to pack my phone, wallet, plus keys safely, deterring me from stuffing my pockets to the point where items fall out unknowingly.
From $149
As an editor, I'm always typing away on my laptop. I treat my laptop as my most delicate possession (seriously, my whole life is on there), so it's imperative that I have a stylish protective pouch for it when I travel. This one does the job.
From $625
I avoid checking a bag at all costs. This lightweight carry-on suitcase is one of my favorite travel companions (other than my partner and parents, of course). Its expandability is exceedingly useful and allows me to shop while on a trip, with all new wares fitting inside (Milan and Paris are dangerous for my wallet).
From $80
While organizing is not my forte, these packing cubes make it seem as if I am a functional and clean packer. Each cube has a zippered compression system to condense clothes and maximize space by 50%. All of a sudden, the disorganized boy becomes organized as a result of these cubes.
From $190
This midsize frame is both modish and medium-sized. It features thick acetate and angled lenses with a newly debuted triangle rivet detail on the front frame. Tortoise black is my favorite edition, but rest assured, if not your vibe, a plethora of other colors exist.
From $33
This cleanser is a must-have when picking skincare to take on a trip. After a day of touring and strolling, this product refreshes and balances my skin. To give you more details, it's a non-drying daily cleanser enhanced with purifying Mandarin Rind that effectively cleanses the skin sans disturbing its naturality. Plus, the 3.4 fl oz option allows it to pass through airport security.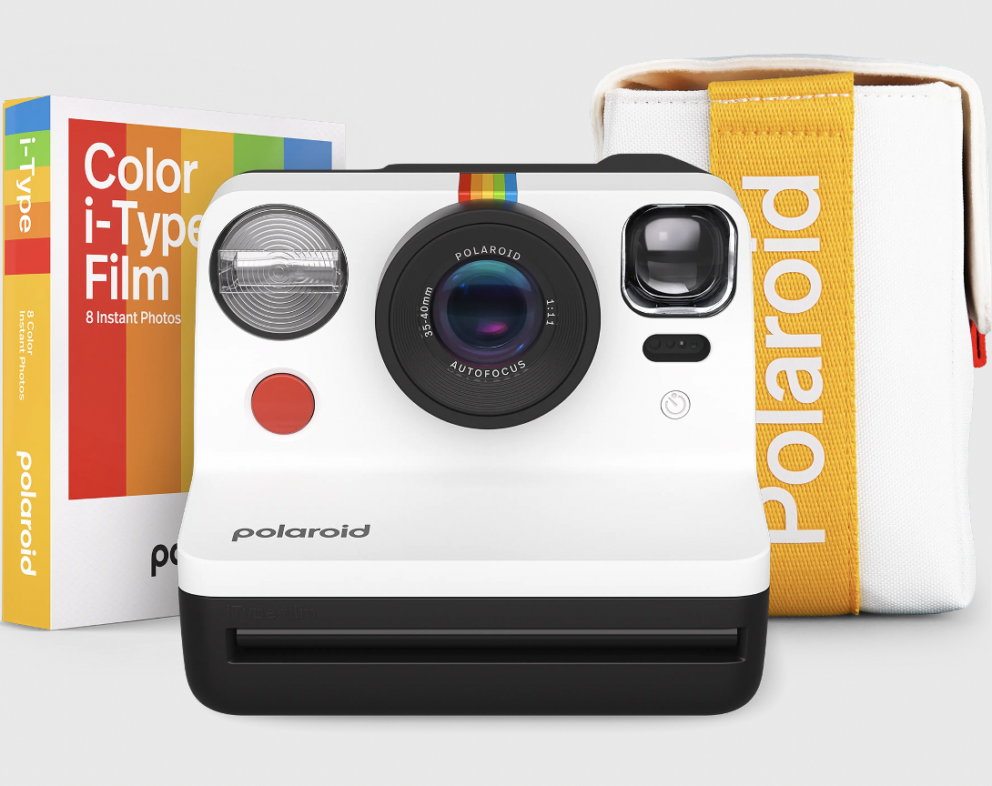 From $155
This polaroid is perfect for traveling. The color i-type film accompanying it allows you to snap moments via a different lens than your iPhone. I firmly believe in the power of taking a break from your mobile and leaving it in your hotel room while you walk around a new place. If you choose the phone-less path for a couple of hours, I assure you this camera will make you forget the busy nature of the digital age, replacing it with a more mindful way to capture moments via a physical camera (no gif or filter).
From $22
I'm talented when it comes to getting sunburned, and the only tans I accumulate are fake spray ones. To help beat the sun, this product is my go-to, from its invisibility to its weightless volume. Get the 1.7 fl oz. option so you can take it with you while flying.
From $30
With the possibility of missing luggage, having a reliable and recognizable bag tag such as the Luggage Tag-Bisque from LEVEL 8 keeps me at bay if I have to check a suitcase.
From $280
I use the fashionable and functional Travel Pack backpack by Nomatic to hold all my easy-access commodities. In addition to its sleek design, the expandable bag provides a plethora of organizational pockets, a dedicated laptop sleeve, and a hidden compartment for coveted items.
From $305
An oversized button-down collar shirt is a must-have staple clothing item to pack regardless of season. This Lolo high-collar top from Noble 31 strikes a balance between drape and structure, allowing it to stand alone or layer under sweaters if the temperature is chillier.
From $64
In the running for the most critical item in my suitcase, this timeless Little Black Dress is a wardrobe essential. Most recently displayed during my last trip to Italy, where I wore it during an aperitivo hour, I like to dress up Sunday Ritual's sleeveless Emilia Black Dress with a pair of heels for the evening or dress it down with a pair of sneakers for the daytime.
From $78
Adding a stylish touch to every outfit, I love to wear a pair of the yellow-gold Midi Drew Hoops from Bing Bang NYC. They're the perfect-sized earrings that aren't too heavy and are still casual to wear while traveling.
From $42
Regarding travel skincare, keeping my skin refreshed is of utmost importance. The Light Moisture & Brightening Duo by Cocokind comprises a simple two-step vitamin C glow serum and texture smoothing cream that provides lightweight hydration to improve skin tone gently.
From $37
This Complexion Rescue Tinted Moisturizer by BareMinerals duals as a skin moisturizer and skin tint with SPF 30. As a base shade, it keeps my face hydrated with a healthy-looking glow, allowing me to wear minimal makeup during my travels.
From $18
Discovering Honest Beauty's Get Clarity Foaming Acne Cleanser was game-changing for my skincare toiletries. It easily washes away makeup, dirt, and excess oil from the skin while helping fight acne and prevent breakouts.
From $22
I carry this dynamic power adaptor compatible with most European countries; it's super lightweight and doesn't take up space in travel bags.
From $28
Since I constantly use my phone during every step of my travels, I like to have a portable charger — this one from Nimble Champ Pro is my favorite. Its slim size makes it easy to carry — plus, the device charges within 30 minutes or less.
From $65
More isn't always merrier: this super lightweight oil-free serum works hard all day long to hydrate and protect skin. Enriched with a phytonutrient-dense complex and botanical hyaluronic acid, it leaves me glowing and rejuvenated long after applying.
From $41
The Skin Molecular Silk Amino Hydrating Cleanser from Allies of Skin stands as a testament to the fusion of science and sumptuousness. With its newly enhanced formula, featuring 4X Silk Amino Acids and an abundance of nourishing ingredients, this cleanser elevates the cleansing ritual into a sensorial experience that leaves your skin feeling irresistibly soft, deeply cleaned, and fresh-faced for whatever adventure awaits.
From $28
Originally created with moms in mind, this new lip butter from MUTHA is apt for all…and it's a serious game-changer. Crafted with a rich blend of ceramides, squalane, and natural oils, the MUTHA Pucker Lip Butter promotes a smoother, softer pout while adding a touch of understated elegance to my on-the-go beauty routine.
From $13.99
When it comes to maintaining luscious locks, this leave-in conditioner from Design Essentials is my go-to. The lightweight formulation not only tames frizz but adds a touch of silkiness to my hair that lasts well between washes.
From $36
After a long day of jet-setting, this luxurious balm melts away makeup and any grime from the day, leaving my skin clean, hydrated, and perfectly primed for my next adventure. This cleanser + makeup remover balm combines ease and efficiency for the most discerning travelers.
From $29
In my pursuit of skincare perfection (and fighting premature aging), one step I am sure to never skip no matter how long my travel day is sunscreen. This one from Avène––found in French households galore––offers a lightweight, non-greasy formula, providing a perfect base for makeup while shielding my skin from harmful UV rays.
From $26
This aptly named mask is my secret to beating the wear and tear of a long-haul flight on my skin. A blend of nutrient-rich ingredients keeps my skin hydrated. It ensures I step off the plane with a radiant, refreshed complexion – making it an indispensable companion for the modern globetrotter.
From $56
This next-level body butter boasts high-performance ingredients––Undaria seaweed, whipped shea butter, and ceramides––that melt into the skin and are clinically proven to hydrate for 72 hours. The body butter truly improves my post-shower routine, leaving me feeling lavish.